Israel's best arguments are often left out of the coverage in mainstream Norwegian media. We are told what Israel is doing, with a great emphasis on the negative things, but not why.
This is why Med Israel for fred ("With Israel for Peace") and our Norwegian website www.miff.no exist. We try to adjust the picture by giving news and comprehensive background information about the Middle East conflict.
MIFF was founded in 1978. Our purpose from day one was to convey the viewpoints held by most people in Israel.
MIFF is a non-religious organization with support across the political spectrum in Norway. Our main financial support comes from thousands of members and supporters from different religious and political background in Norway.
In May 2015 MIFF joined European Alliance for Israel. MIFF is by far the largest membership organization in the alliance.
The president of MIFF is Bengt-Ove Nordgård. The director of MIFF is Conrad Myrland.
A few articles written by MIFF  are available in English.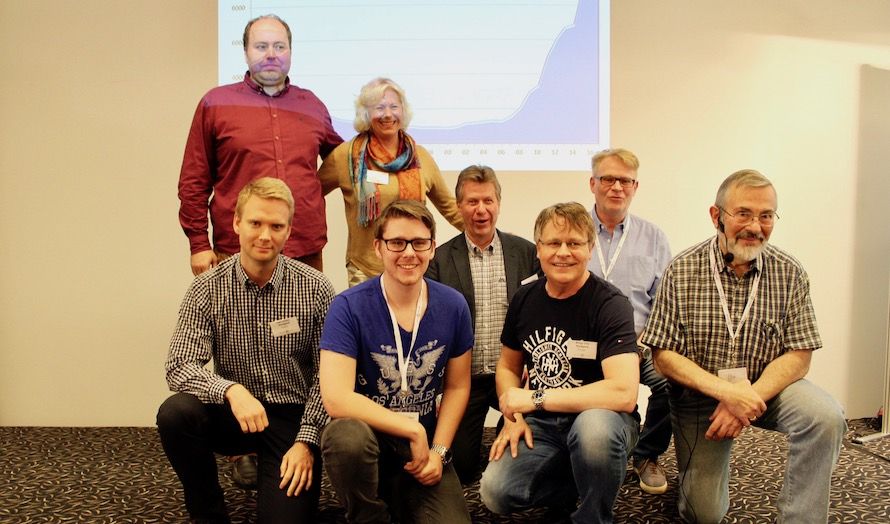 Miff.no
MIFF's newssite miff.no was established in January 2001. MIFF had already been represented on the World Wide Web since the middle of the 1990s.
Today www.miff.no is the most popular website about Israel and the Middle East conflict in Scandinavia.
This website in English gives only a very few samples of all the material we have in Norwegian. You will also find information about our organization in Swedish and Danish.
Becoming a member
Everyone who supports the goals of MIFF can sign in as members.
Supporting MIFF
Our work for Israel is based on membership fees and donations from supporters. You can support MIFF by sending money to:
Med Israel for fred
BOX 9101
NO-3006 DRAMMEN
NORWAY
Bank: Den norske Bank
SWIFT: DNBANOKKXXX
A/C for international payments (IBAN):
NO75 7877 0654 539
The purpose of MIFF
With Israel for Peace's main purpose is to convey the opinions held by most people in Israel. As an organization we do not have many strong opinions of what Israel should do or not do, but we work to bring across in Norway how Israelis generally think. Within our organization there will be members supporting all different views across the political spectrum in Israel.
We see a great need of advocating Israel's case in Norway, mainly because media reports often are biased and do not cover important historical facts. Our main sources for our newssite in Norwegian are Israeli newssites in English.
We believe the Israeli population has a great longing for peace. But it has to be a peace which is without terrorism, and not a peace which is only a phase towards the big war that will crush the only Jewish democracy in the world. We hope that our informationwork can give a small contribution towards achieving a peace where the Jews have security, and where the Palestinians and other Arabs can profit of peaceful collaboration with Israel.
Focus on the Middle East
MIFF publishes the paper-magazine Midtøsten i fokus (Focus on the Middle East) 6 times a year. The paper provides analysis, reports on current events, news articles and commentaries about issues from the Middle East, Israel and the Jewish world. The paper is available in .pdf format.
More about MIFF
MIFF started as a working group in 1975, and the organization was formally incorporated three years later. We are a non-religious organization with support across the political spectrum. We have local activities (mostly public meetings) in 27 cities in Norway.
Did you know…
…that the Jews didn't get one rifle or any ammunition from any Western country when it was established in 1948?
…that almost all the Jews have fled from Arab countries?
…that more Jews have fled from Arab countries than Arabs from Israel?
…that Israel is ahead of Hong Kong, Greece and Singapore as number 22 on the U.N. Human Development Index (2004)?
…that Israel is the only free democracy in the Middle East?
…that male Arab citizens of Israel have higher longevity than Danish men?
…that Israel has the highest density of high-tech companies in the world?